Saving Excel 2007 Files as PDF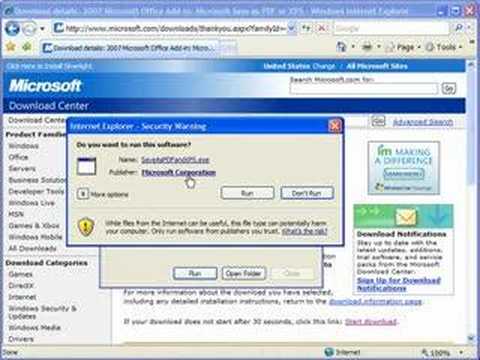 PDF format is becoming more and more common and required for business use. The following video illustrate how you can expand the function of Excel 2007 by downloading a free plug-in from Microsoft to enable Excel to "Save As" excel files into PDF format automatically.
Once the plug-in has been installed, this "Save As PDF" function is also now available for Word 2007.
Note: This plug-in is only for Office 2007 programs.
Comments